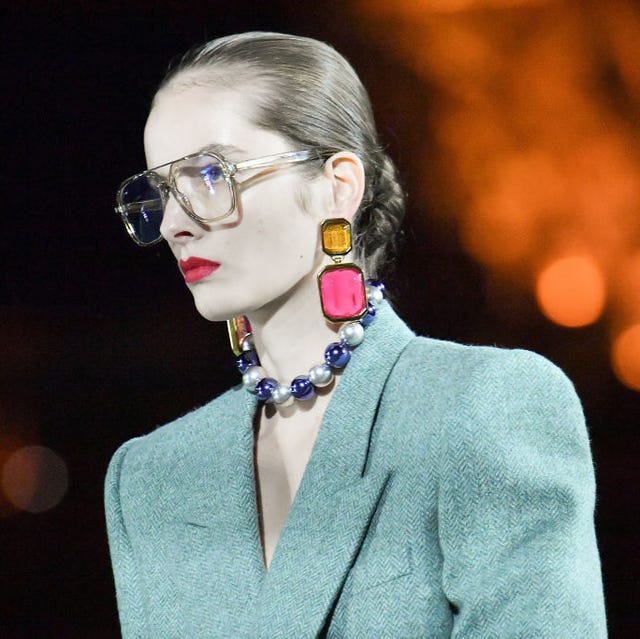 This year, with travel unrestricted and tropical getaways just a short flight away, summer is all about re-energising and relaxing whilst soaking up the sunshine. In line with this, this summer's fashion trends are all about light, loose fabrics and cuts in plain colours and materials, with the real star of the show being jewellery and accessories – perfect for those hotter locations!
With trends such as semi precious stones, sparkling gems and pops of colour, you can inject fun into your outfits and still look stylish with just a few jewellery additions. No matter if you're going for a bottomless lunch with the girls or are spending the day on the beach, let's take a look at 3 of the hottest jewellery trends to elevate your outfits this summer.
Accessorising Your Ankles
When you're on holiday and are wearing a bikini, swimsuit or cover-up, you can often feel as though you're not wearing enough accessories to show your personality. Many people are reserved when it comes to wearing their favourite jewellery pieces during the day on holiday as the sea, pool water and suncream can all tarnish metal jewellery, you needn't worry about this with ankle bracelets.
Anklets add a sparkly touch to your ankles and can add some much-needed style when it comes to relaxed summer style. Just like bracelets, they can be stacked or worn on their own – it's totally up to you!
Layered Necklaces Are Here To Stay
The days of wearing just one necklace are long gone and it seems that the layering necklace trend is here to stay. If you love mixing and matching your favourite necklace lengths and styles, then this will be much-welcomed news, as it gives you the stylistic freedom to create your own necklace styles.
Around 50% of necklace wearers love stacking their necklaces, so it's definitely a trend that's made its mark this summer! Don't be afraid to combine metals too, mixing gold and silver will curate your very own look and style. Layering delicate silver chains with statement pendants or pops of colour is a great way to add a classic look to your outfit, or go bold with a collection of chunky necklaces.
Unique Ear Stacks
With more and more people adding to their ear piercing collection, it's no surprise that one of this summer's hottest trends is to create your own unique ear stack. Layering different earring styles and mixing up looks with stacking earrings is a great way to create a super-stylish and unique earring stack that's perfect for all summer long.
No matter how many piercings you have, whether you just have your lobes pierced or have gone all out with daith and conch earrings, there are plenty of different looks you can create. From simple huggie hoop earrings for your day-to-day look, or a beautiful statement daith piece, adorned with jewels or stones, no matter your style, there's something for everyone when it comes to ear stacks!